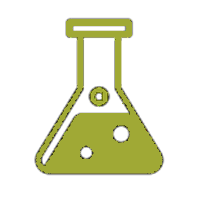 The Laboratory Safety Division coordinates the programs for recognizing, evaluating and controlling health and safety hazards in the laboratory environment. The Lab Safety Division collaborates extensively with the other Divisions within OESO to provide guidance for lab personnel who handle or who could potentially be exposed to hazards in the laboratory. This is accomplished through the development of policies and training programs that are based on regulatory requirements or current safety guidelines.
Hock Plaza 1
Physical Address: 2424 Erwin Road, Suite 204, Durham, NC 27705
Mailing Address: Box 2738, Durham, NC 27710
Phone: 919-684-8822 
Email: labsafety@duke.edu
Examples of this work include:
Development of the Laboratory Safety Manual.
Provision of online and in-person training (such as the General Laboratory Safety online training and in-person training for Laboratory Chemical Hygiene Officers).
Assisting each laboratory with hazard identification and control during the laboratory safety evaluations and other assessments.
Consulting with researchers on safety precautions for high-hazard processes.
Reviewing laboratory injuries and incidents and sharing lessons learned through a variety of communication platforms including the OESO Homepage.