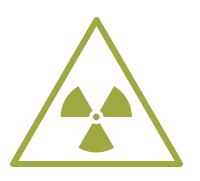 The Radiation Safety Division provides guidance and oversight to users of radiation producing devices and radioactive material on campus, in the Medical Center, in the Medical School, at the accelerator facilities, and at Duke University affiliated medical facilities. In addition, the Radiation Safety Division provides support to the Radioactive Waste Program and provides oversight for the Laser Safety Program.
409 Elf Street
Physical Address: 409 Elf Street, Durham, NC 27710
Mailing Address: Box 3155, Durham, NC 27710
Phone: 919-684-2194 Fax: 919-668-2783
Email: radsafety@dm.duke.edu
---
Programs
---
Links to External Resources
Who's my Radiation Safety Lab Auditor?